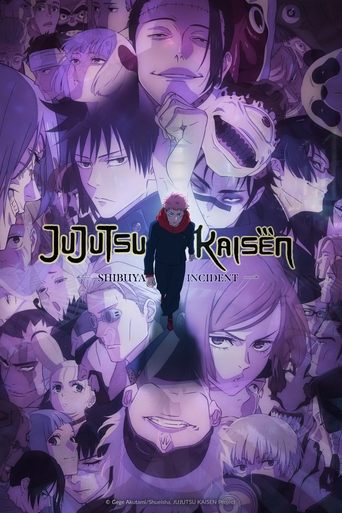 Jujutsu Kaisen - Season 1 Episode 30 It's Like That
A boy fights... for "the right death."
2018. After finishing a mission one day, Itadori decides to go to the movies, Kugisaki decides to go shopping, and Fushiguro tells them he's going home. After parting ways Kugisaki is approached by a woman who suddenly asks if she was with Itadori-kun.
Year:

2023

Country:

Japan

Genre: Animation, Action & Adventure, Sci-Fi & Fantasy
Studio: MBS, TBS, CBC, Tulip Television, SBC, BSN, tys, HBC, RKK Kumamoto Broadcasting, Nagasaki Culture Telecasting Corporation, i-Television, SBS TV, IBC Iwate Broadcasting, BSS, Hokuriku Broadcasting, Oita Broadcasting System, TV-U Fukushima, RSK, TV-U Yamagata, Tohoku Broadcasting, RKB, TV Kochi Broadcasting, Ryukyu Broadcasting, TV Yamanashi, RCC, MRT Miyazaki Broadcasting, ATV, MBC South Japan Broadcasting
Keyword: martial arts, supernatural, exorcism, possession, secret organization, sorcery, paranormal, tragedy, curse, sorcerer, school, based on manga, spirit, demon, demonic possession, dark fantasy, school life, youkai, shounen, anime, incarnation, occultism, cursed object
Director:
Cast: